The Taking, 2017-2018, Gesso, acrylic, gravel on insulation foam, plywood, foam core, linen, printed text on vinyl on pvc, laminated print, Dimensions variable
The Taking is an installation of 29 painted fragments and accompanying wall text. Each fragment depicts a detail of actual source material primarily Western in origin— but chosen for its connection to the rich visual legacy of Iran and its neighbors. The museum-like wall text treats Persian and Iraqi contributions as central. The Taking is about acknowledging forgotten sources, and the need to build a new narrative from scraps.
Installation shot, The Taking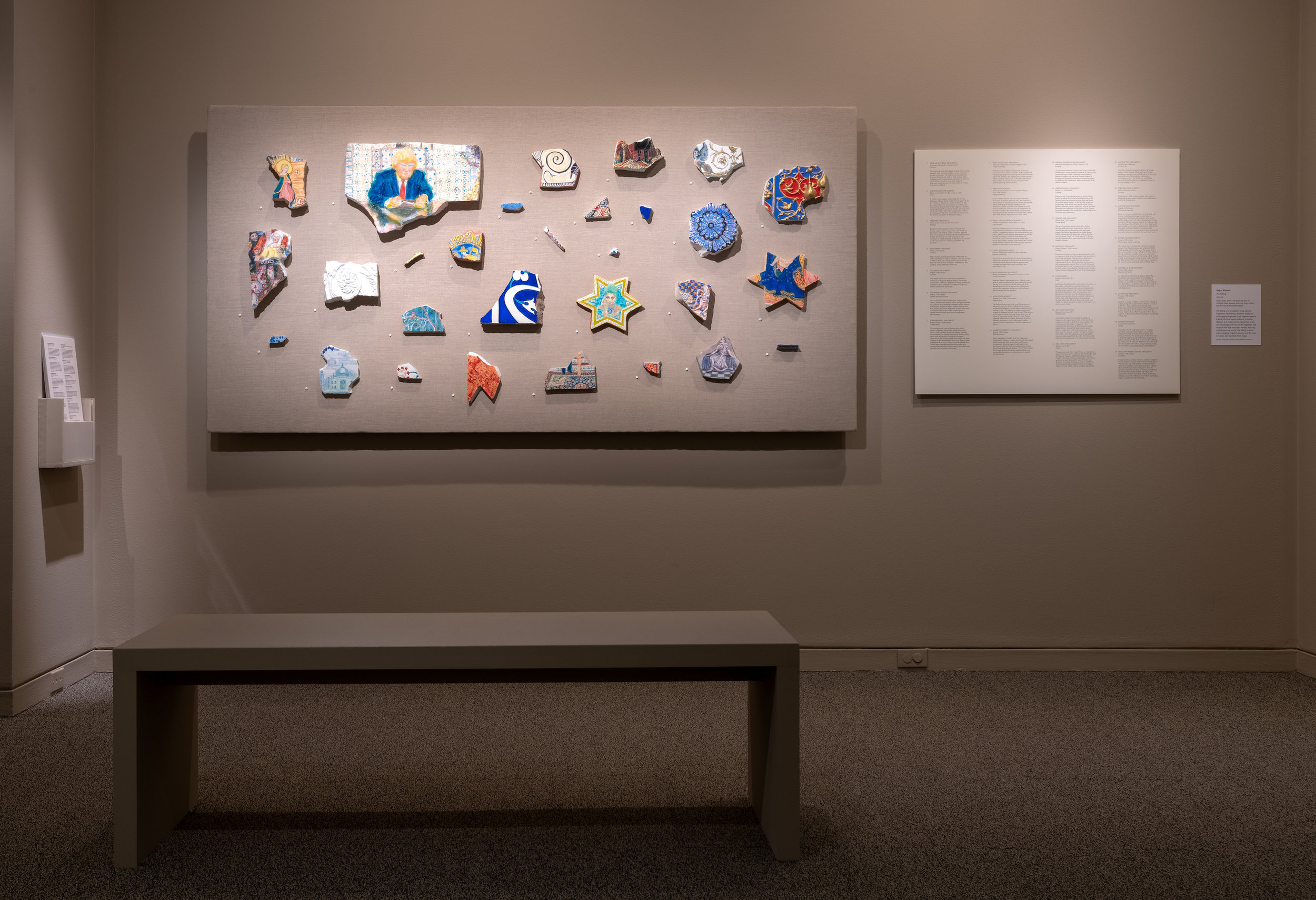 Installed at the Walters Art Museum, Baltimore MD
Included in The Janet & Walter Sondheim 2019 Artscape Prize Finalists Exhibition.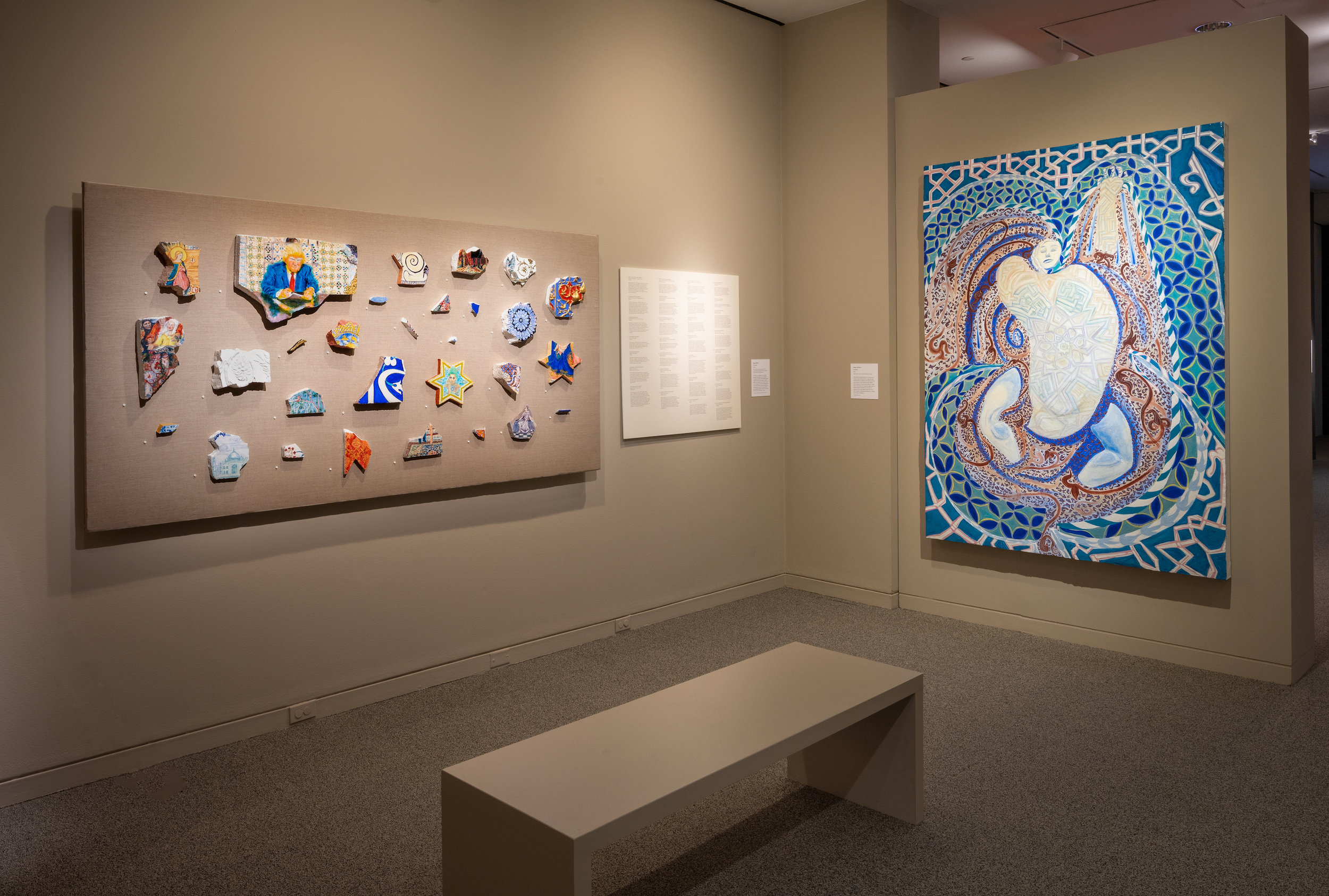 detail, The Taking
detail of The Taking, Fragment 1
detail of The Taking, Fragment 13
wall text detail, The Taking
Badakhshan Blue, 2018
Gesso, acrylic, glitter, epoxy resin and Wikki Stix on panel, 36" x 48"
Illumination, 2018
Gesso and acrylic on panel, 32" x 39"
Les Persiennes (Matisse at Window), 2018
Gesso, acrylic and glitter on panel, 39" x 32"
The Studio Visit, 2018
Gesso, acrylic and glitter on panel, 12" x 12"